Description
Product Details of Baseus Tungsten Gold Fast Charging Data Cable USB to Type-C 66W
Baseus Tungsten Gold Fast Charging Data Cable USB to Type-C 66W
Charges your phone in no time
With the CATWJ-B01 you can charge select smartphone models up to 86% or 64% in about 30 minutes! The cable is compatible with 11V/6A chargers. It also supports fast charging at 66W or 40W. So your phone can be up and running again in no time – no more waiting indefinitely.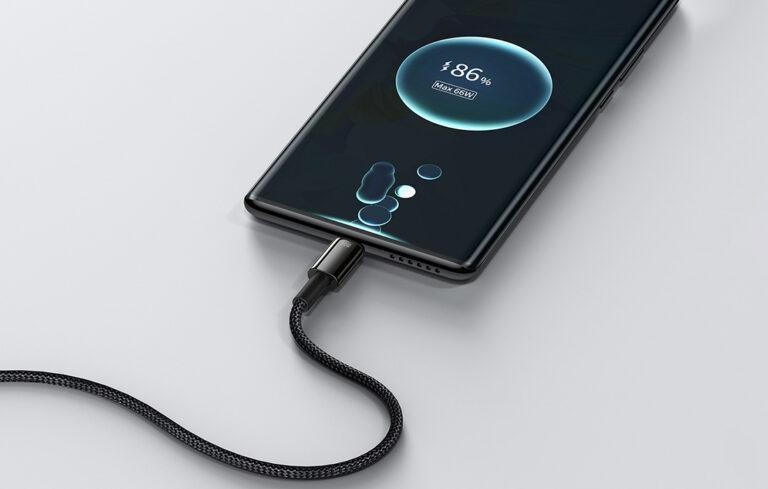 Fast charging, fast data transfer
CATWJ-B01 is also a lightning fast file transfer. The transfer speed reaches up to 480MB/s, so you can copy your photos, videos or documents in no time. The endless waiting for data transfer will become a distant memory!
Extremely durable and wear-resistant
Protected by a zinc alloy housing, the connectors are distinguished by their extreme durability. They are resistant to water, abrasion and rust. They will not fall out or become loose even after long periods of use. What's more, the 6 reinforced strands are protected by a flexible, low-maintenance nylon braided jacket. So you don't have to worry about breaking or tearing the cable.